Nutrition You Can Feel
so you can think about something else
Live Q&A with Aston and Jillian
Every Saturday at 10 am they answer your questions about health, NuSpecies, and which products you should take.
GETTING OLDER SHOULD JUST MEAN LIVING LONGER, NOT GETTING SICK
You should be enjoying the beautiful life you've built. You worked too hard and waited too long for the privileges that come with age. You don't want to be slowed down by an illness now. The good news is that your body already knows what's wrong and what to do about it, but most health products aren't designed to work with your body's natural functions - in fact, they can be pretty disruptive. NuSpecies nutritional supplements are designed to work with your body. We don't make you choose between vitamins and minerals and enzymes and phytonutrients, etc. The plant ingredients in NuSpecies formulas naturally provide the full diversity of nutrients for your body to choose from. Plus, they're raw, so all the nutrients are alive and ready to be useful to your body. Aren't you curious to see what your body can do with NuSpecies?
WHAT OUR CLIENTS ARE SAYING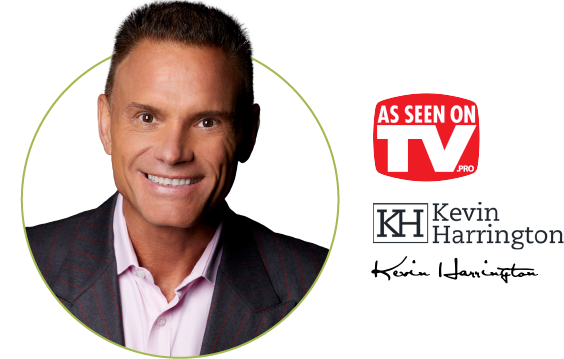 KEVIN HARRINGTON
THE ORIGINAL SHARK FROM SHARK TANK

NuSpecies' formulas are designed
to comprehensively meet your
body's nutritional needs.
ASTON FARQUHARSON, PRESIDENT AND CEO OF NUSPECIES
Aston Farquharson's thoughtful inventions in organic chemistry to improve human health inspired his
collaboration with doctors and biochemists to manufacture NuSpecies' flagship LNu formulas, which are now
supported by a comprehensive product line of raw, plant-based formulas.
CREATED BY A SCIENTIST
TO MAINTAIN, IMPROVE OR REBUILD YOUR HEALTH
All of your organs and body systems are connected and dependent on each other. The first step to achieve a specific health goal with significant and long-term results is to understand your diagnosis as a set of symptoms resulting from the damage or decay that's developing within your body.

Every day your body uses vitamins, minerals, enzymes, hormones, proteins, and much more to support trillions of biochemical reactions to support a better and longer life.
ARE YOU READY TO GET STARTED AND DON'T KNOW WHAT TO BUY?
TAKE THIS QUICK SELF ASSESSMENT TO SEE WHICH PRODUCTS ARE BEST FOR YOU.
The NuSpecian Live Q&A
Livestream Q&A's with our CEO and President Aston Farquharson and Executive VP Jillian Pelliccio.
Explore all facets of leading a better, longer life. Get your health and nutrition questions answered.
Chat with Aston & Jillian live!
Exclusive access to discounts & promotions too.